Click a tab title to display the corresponding info.
Study in the balkans
Eötvös Loránd University (ELTE)
Coming soon...
Study in The Balkans
Iroko Events International has diverse interests, not only are we advocates of African culture and heritage, we actively provide the African youths with loads of opportunities to study and further their education in top Universities in the Balkans (Southeastern Europe).
Albania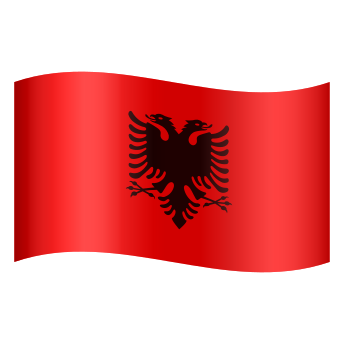 About the Country
Albania, on Southeastern Europe's Balkan Peninsula, is a small country with Adriatic and Ionian coastlines and an interior crossed by the Albanian Alps. The country has many castles and archaeological sites. Capital Tirana centers on sprawling Skanderbeg Square, site of the National History Museum, with exhibits spanning antiquity to post-communism, and frescoed Et'hem Bey Mosque. ―
Google
Serbia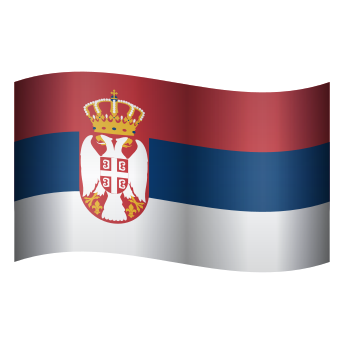 About the Country
Serbia, officially the Republic of Serbia, is a landlocked country in Southeast Europe, at the crossroads of the Pannonian Plain and the Balkans. Serbia is famous for its capital city, Belgrade, and its national brandy, rakija. Serbia is also known for its nightlife, palaces, fortresses, and tennis player Novak Djokovic.
WE GUARANTEE YOUR ADMISSION IN YOUR DESIRED UNIVERSITY
for every international student, who wants to study in any university in Balkans We have extensive experience and we have helped hundreds of students to study in Balkans. Choosing us to guide you through the whole admission process to secure your university acceptance.

As our student, you can take advantage of consultations with a graduated students, who will give you advice and share their personal experience. You can contact us at any time regarding your admission and we will do everything so you don't have to worry if you have any questions or concerns We will give you all the answers to your questions so you can make the right decision.


FULL SUPPORT WITH PREPARATION OF ALL DOCUMENTS


It's our responsibility to prepare your application for the desired Balkans university and personally file your documents with the university. It's our commitment to collect all required documents and to translate and legalize them in the relevant authorities. you can be sure that everything will be done the right way.

Every single document will be filled in a correct and timely manner. Paying attention to due dates and communicating with university administrations will cost you the time and effort that you can devote elsewhere. We will take care of all the administrative procedures so you can have enough time to prepare yourself for the entry test. Personal assistant (available 24/7) for admission of papers and answering all of your questions.
FULL PREPARATION FOR ENTRANCE EXAM (IF THERE IS SUCH)


If there is an entrance exam, we will provide you with full support and examples of entry tests. We will offer you a wide range of pre-admission courses that you can enrol on, assist you with the right choice in order for you to be sure that you are well prepared for the entry test. For Medicine Degree, we can arrange for you to join an intensive course for biology and chemistry, in case you need it.
ADMISSION & ENROLMENT


With the help of our representatives, you will fill in all documents regarding your admission between you and the university. When you have been accepted to the university we will register you officially and save you the clumsy procedure and queuing. We will give you the acceptance letter.

On-site introduction: After you have been admitted to the university of your choice, our representative will guide you on-site – show you what you need and want to know regarding your new educational institution. We will help you to pay correctly the semester fee. The fees when you study in Balkans are much cheaper than in Western Europe. They are between 3000 and 8000 euros per year.
FULL RELOCATION SUPPORT IN Balkans


We are here to assist you with every step, from preparing for your visa to choosing housing options. Our team is going to help you with the whole relocation process.

RESIDENCE DOCUMENTS FOR EUROPEAN AND NON-EU STUDENTS
There is no need for visas for all European citizens. Every foreign student needs a "residence permit". Of course, we will help you with this document. All non-EU students need to apply for a visa D. It is an easy process for which we will fully assist you.

FINDING ACCOMMODATION
ETTC GROUP is going to help you with the whole relocation process by finding you the best accommodation place near the university, and helping you to make your new home, as comfortable as possible. When you are settled and officially a student of the desired university, our team will help you with: Sim Card, Wi-Fi, Transportation card, Bank account, Residence permit, Paying the tuition fee, Health insurance, Campus and City tour, Cultural and Social Life.
ADMISSION LANGUAGE & REQUIREMENTS
B1 Level of foreign language, criterion for admission to Master degree programs
Dear students,
We inform you that the Academic Senate on 12.09.2015, based on the instruction No.52 dated on 03.12.2015, decided as criteria for admission at second cycle programs, the B1 level of foreign language.
The valid tests will be considered the following tests:
ENGLISH

English language

B1 Level

Cambridge

PET

IELTS

4.0/5.0

TOEFL Internet-based Test (iBT)

57/86

TOEFL Paper-based Test (iTP)

460

TOEIC

381/649

GESE

APTIS Aptis

B1
GERMAN

German language

Goethe-Institut

ZD

TestDaf
FRENCH

French language

TFI

345/604

DELF

DELFB1

TCF

TCF 300-399

TEF

TEF 361-540
ITALIAN

Italian language

Peruggia

CELI2 livello 2

Sienna

CILS uno B1
SPANISH

Spanish language

DELE

DELE inicial
The students who are continuing their studies in second cycle programs, at the end of completion of their studies, must submit the certificate of English language at B1 level, in one of the tests mentioned above.
Admission requirements for Bachelor studies
All incoming international students are required to have a B1 level of English and a grade point average above 6.5.
Bachelor Programs
Language
Bachelors In Finance
International Relations
Political Sciences
Economic informatic
English
Bachelor in Nursing
Bachelor inn Physiotherapie
English Language and Literature
English
Islamic Science
English
Bachelor in Imaging
Information Technology
Finance-Accounting (new program)
English
Business Management (new program)
English
Admission requirements for Masters Studies
All incoming international students are required to have a B2 level of English certified by one of the English exams – TOEFL, APTIS or IELTS and a grade point average above 6.5.
Master programs
Language
Nursing
International Relations
Information Engineering" with profile:
"Industrial Engineering
Religious Studies
English
Business Administration"
Finance"
Private Law and Business"
Scientific Masterin English Language and Literature
English
Professional Master in English Language and Literaturey
English
To apply or for more inquiries, click here to contact us.
Olajide Olatunbosun
Consultant
Macsteve Innovative Concept
Macsteve Innovative Concept is a company registered in Nigeria since 2010 as Imaging/Brand Master, Tourieventing, Photo Curator, Promoters, Consultant and Diversify Involvement. We have over 15 years of Corporate Experience with results oriented partnership. Our unblemished relationship continues with several engagement. With AFIS & iroko events which is uniquely and strategically fused for mutual business opportunities. Welcome to our world...

ODUACCIMA SUITE, 7th floor Cocoa House, Dugbe, Ibadan

Tel: +234 803 839 4357